STEAM SERVICE
AND GAS TURBINES
We provide you with comprehensive maintenance of machinery and equipment,
including the manufacture of apparatus and the refurbishment of spare parts.
We carry out installation, revision, overhaul and modernization of all types of steam turbines and turbogenerators including accessories such as: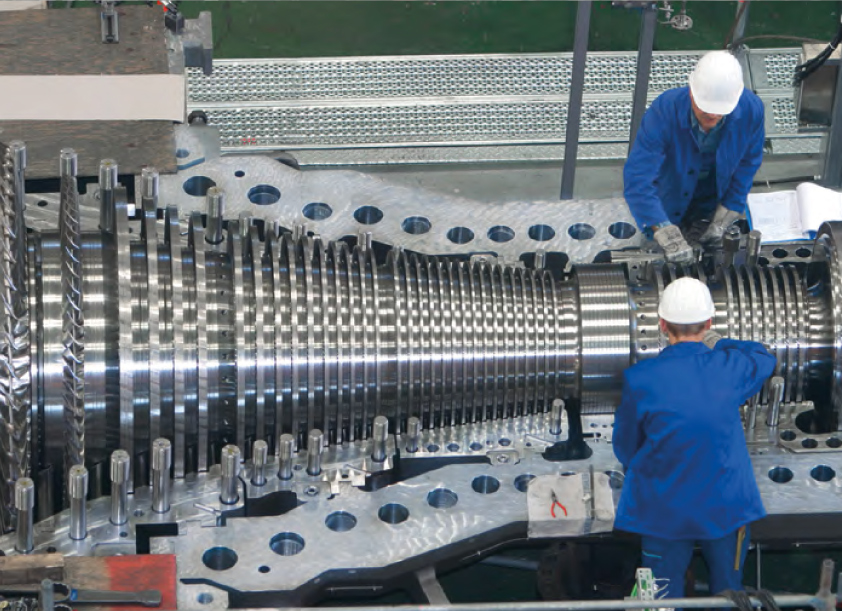 Diagnostics, revisions and repairs
We offer overhaul, field service, spare parts, component refurbishment and retrofit upgrades. Whether it's planned maintenance or short-term support, our specialists are available on-site worldwide.
The SGT5-4000F rotor can be de-stacked on site. All compressor and turbine blades can be replaced without de-stacking or lifting the rotor. Thanks to the endoscope ports, the compressor and turbine blades can be visually inspected without removing the cover, preventing unnecessary maintenance. The advanced annular combustion chamber with individually replaceable heat shields allows for quick and easy maintenance walking.
Easy maintenance of the combustion chamber.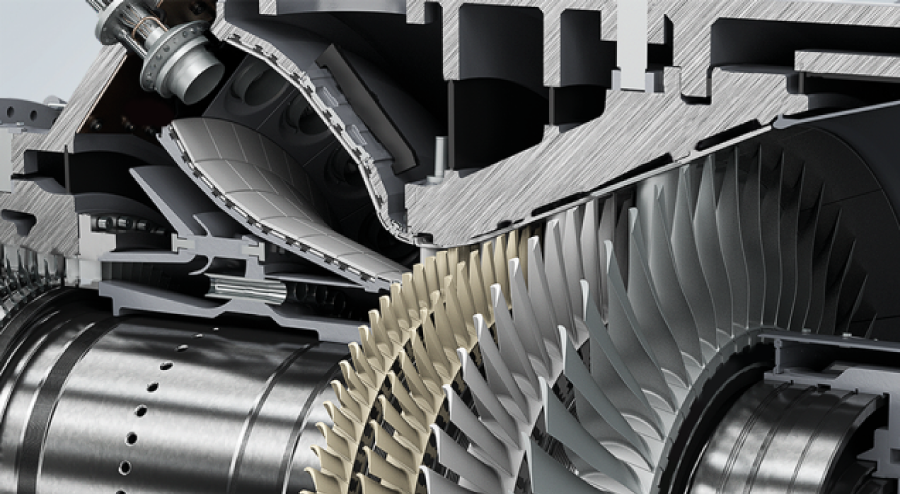 Quickly changing lightweight burners or ceramic heat shields without removing the cover minimizes downtime. Ceramic tiles can be replaced individually.
Simple turbine blade carrier.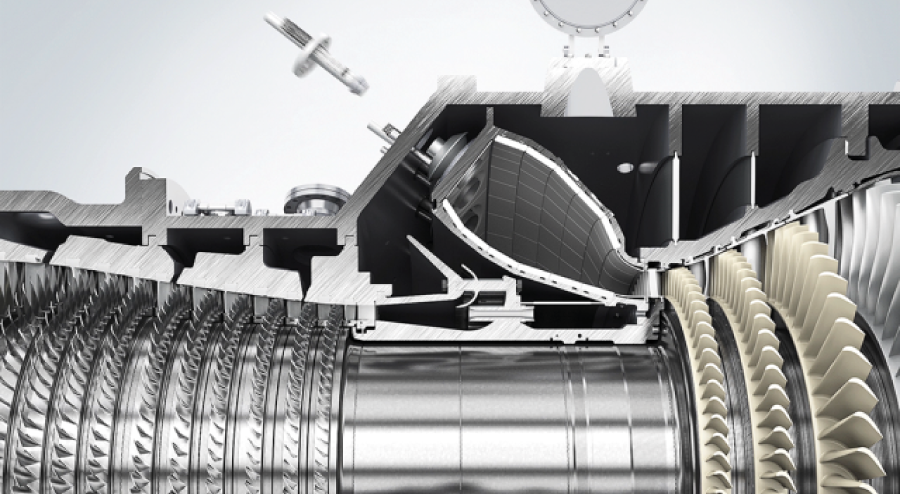 A simple turbine blade carrier ensures that downtime is kept to a minimum: the ability to extend/retract the blade carrier allows the stationary parts of the turbine to be replaced without having to lift the rotor.
KVK MONT s.r.o.
Poděbradova 2149, 440 01 Louny
IČ: 28742419 | DIČ: CZ28742419